Get Involved
How would you like to give a helping hand?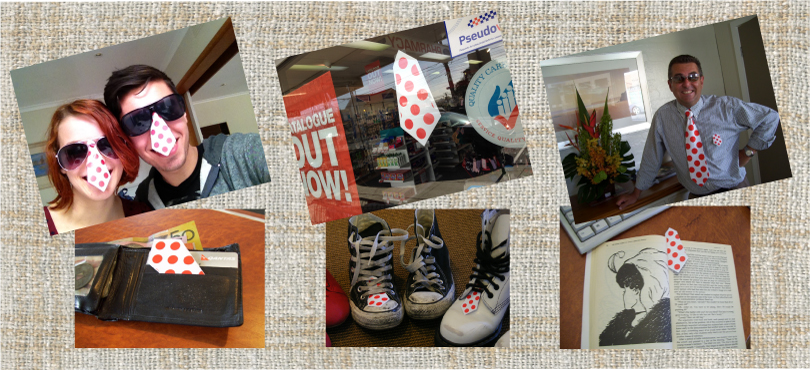 Simply... Find an easy way to help us make a difference and support
at risk youth, wellness programs and mental health research.
Our Beneficiaries... funds go to - The Lighthouse Foundation, Suicide Prevention Australia and Australian Rotary Health
The Lighthouse Foundation provides accommodation for young people at risk in unidentifiable suburban homes – where they receive wrap-around intensive support 24/7, coupled with a Therapeutic Family Model of Care and education programs that will meet their long-term needs.
Suicide Prevention Australia is the national peak body for the suicide prevention sector in Australia. We promote collaboration, coordination and partnerships in suicide prevention, intervention and postvention. Our mission is to make suicide prevention everybody's business. Suicide Prevention Australia is a broad-based organisation bringing together diverse interests across disciplines, practitioners, researchers, and the community affected by suicide and self harm.
Australian Rotary Health is Australia's largest non-government funding body of mental health research. Supported by Rotarians Australia wide our organisation has grown to now be in a position to sponsor health research in areas that did not regularly attract funding. We are a catalyst for projects that improve the quality of life for people who are least able to assist themselves.
Register Here... Start a team / Individual Awareness and Fundraising page. Sign up, Start something that matters for youth mental health. It costs nothing to help. Be one of the crew, we'd love to have you on board.
Note: If you're planning to create awareness and fundraise as a team, have a team leader register and create the team page first. All team members must register individually before they can join a team. Once the team page is created and your team members are registered, go to the team page and click on Join Team button at the bottom right hand side of the page...and follow the prompts.
I'll Sponsor or support... a friend or finding a favourite team is easy . Simply search them out here and surprise them by helping them reach their goal.
Direct Donations... we welcome financial support in manner of a direct donation to the Foundation which will go to helping at risk youth,
wellness programs and mental health research.
Sharing our message... being social and staying connected with people we like and trust starts with a "Like us" on Facebook or following us on Twitter. You can always join up later and become one of the crew. Take a few photos with a Fold-it or two in view and post-it to Facebook and tag-it Ties For Lives
Fold-it Downloads... get your Fold-its downloads and make a BOLD display in support of the single biggest health issue facing young Australians. Print-it, cut-it, fold-it...Give them out at work, it's a great way to spark up a conversation to help a friend in need. Add a wallpaper to your phone, ipad or desk top screen wallpapers Download and display responsibly Be BOLD out there and Enjoy Life!!
Community / Corporate Partners – We invite you to contact us and see how we can work together to make a BIGGER difference.
Contact : David L Wright - CEO & Founder Email Me Here Mobile : 0418 105 019 or during Business Hours (03) 9588 1999


General information, Online support and call services.


New stuff, photos, Facebook

& twitter feeds, press releases


Foundation & Event helpers

A BIG thanks we love your work!!


Questions answered & Competitions...coming soon.

More downloads, wallpapers for smart phones & desk tops...