Supporters - We appreciate the assistance and support from the following organisations who have made it possible for us to deliver our initiatives into communities across Australia.
Mental Health Information Partners
ReachOut.com headspace Living is for everyone (Life) SANE Australia Mental Health First Aid

Corporate, Health, Community and Industry Association Supporters
Student Edge SuperFriend Real Estate Institute of Victoria Legalwise Seminars
Vichealth Pharmacy Guild of Australia Bendigo Bank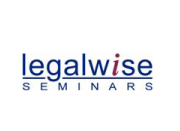 Marketing and Media Supporters
3M - Office Products Briner Signage Solutions Coolwise Creative

Patron - Ambassodors awaiting nominations and appointments.
Community / Corporate Partners – We'd be delighted to hear from you and to explore how we can work together to make a BIGGER difference.
Contact : David L Wright - CEO & Founder Email Me Here Mobile : 0418 105 019 or during Business Hours (03) 9588 1999


General information, Online support and call services.


New stuff, photos, Facebook

& twitter feeds, press releases


Foundation & Event helpers

A BIG thanks we love your work!!


Questions answered & Competitions...coming soon.

More downloads, wallpapers for smart phones & desk tops...